Grilled Cauliflower Steaks with Tahini and Spring Greens
Monday June 1, 2020 comments
Grilled Cauliflower Steaks with Tahini and Spring Greens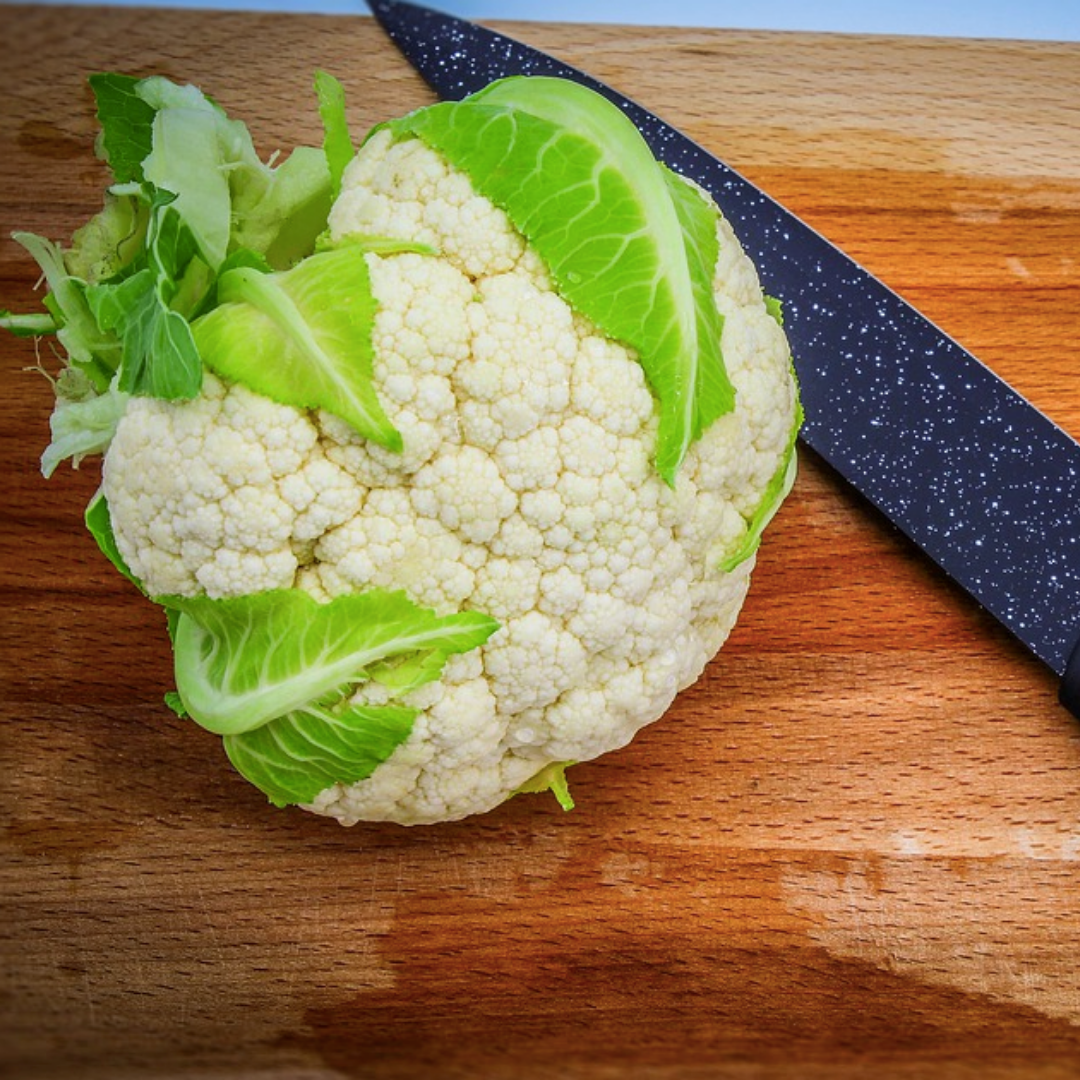 For Cauliflower
2 heads of cauliflower
½ tsp sea salt
½ tsp pepper
1-2 tbsp extra virgin olive oil, coconut oil or avocado oil
For Tahini Sauce
¼ cup tahini
¼ cup water
2 tbsp lemon juice
2 cloves of garlic, minced
1 tsp salt
For Greens
2 tsp extra virgin olive oil, coconut oil or avocado oil
salt and pepper to taste
1 shallot, diced
1 watercress
1 bunch of dandelion greens, chopped
1 bunch Tuscan kale, stemmed and chopped
Preheat your grill or a cast-iron skillet to medium- high heat.
While grill is heating, whisk together the tahini, 1/4 cup water, and 2 tablespoons lemon juice until smooth.
Whisk in the garlic, and salt and pepper to taste. Taste and adjust with more lemon juice, if desired.
Trim each cauliflower, removing any leaves. Set the cauliflower cut side down on a cutting board and cut about ¾ inch steaks from the center of the cauliflower, so that the core holds each slice together. Repeat with the second cauliflower
Brush both sides of the cauliflower with the olive oil and season with salt and pepper.
Place the steaks over indirect heat and cover the grill. Cook for about 15 minutes until tender, turning once half way through. You should be able to pierce easily it with a fork
Option to uncover the grill and move the cauliflower directly over the coals or flame to slightly char it.
While cauliflower is cooking, add oil to a pan and bring to medium- high heat. Add in shallot and sauté until fragrant.
Add in the watercress, dandelion greens and kale with a pinch of salt and pepper. Stir frequently for about 5 minutes until everything has wilted.
Transfer the steaks onto the spring greens and drizzle with the tahini sauce.
Eat with the seasons!
Not only are seasonal foods more fresh and tastier, they are also way more nutritionally dense. Foods that are not in season cannot follow their natural growing and ripening patterns. They are often given a ripening agent in order to be able to be grown all year-round, which can contain chemicals and gases, which we of course want to avoid if we can!
Eating local is also good for the environment. Long-distance food travel produces an environmental impact, including fuel emissions. On top of that, have you ever thought about how long your apples have been in a crate in the back of a dark truck, banging around? You can guarantee to eat seasonal by joining your local CSA or Farmer's market.
Cauliflower is high in fiber and high in water, making it beneficial for your digestive tract. It is also associated with decreased inflammation in the body and increased immunity. One cup of cooked cauliflower has your daily recommended intake of Vitamin C for the day!
Dandelion Greens have been found to aid indigestion, purify the blood, and even help prevent gallstones. They are very rich in minerals, and are a great source of prebiotic fiber, which improves the production of friendly bacteria in the gut.
Watercress is known as a powerhouse food. It is closely related to the cruciferous vegetable family, and contains compounds that help prevent DNA damage. Watercress is also very high in vitamins, minerals, phytonutrients and even omega-3's!
Tuscan Kale is also sometimes referred to as dinosaur kale. Some people consider kale one of the most nutrient-dense foods on the planet. It contains very powerful antioxidants, heart-protecting compounds and is antiviral. One cup of kale provides more than 100% of the daily value for vitamins K and A.